Everyone wants to have decent music and hands-free calling feature while driving. But only a driver knows that it is really expensive and hard to find a fit, to replace the in-dash stereo system. The solution is an FM Transmitter that permits you to listen to your favorite music without changing anything on board.
The FM Transmitters are becoming more and more popular as people prefer their own playlist over the radio. It is only possible through the car modular if you don't have a AUX, USB, or TF card stereo. Obviously, you can't choose a car modulator based on these two qualities, i.e. music and calling, but you have to consider few other features while choosing an FM Transmitter that is best for your car.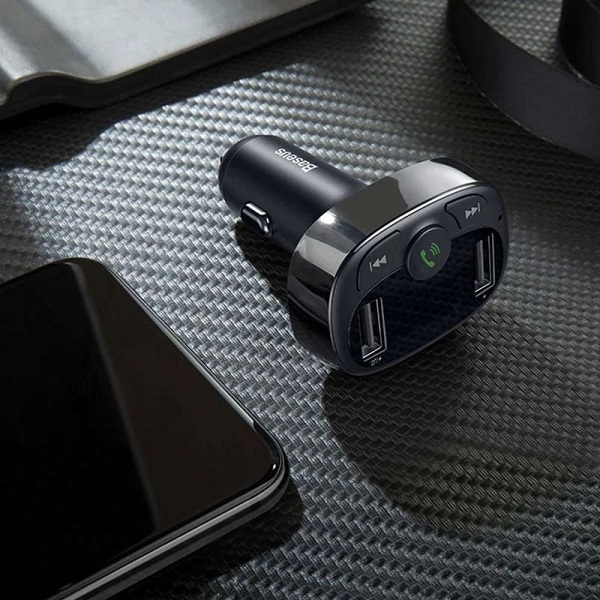 Features of Best FM Transmitter
A good Transmitter has features to make or receive the call easily. for instance, a single, big button or single touch option.
There should be multiple connection options, i.e. AUX, USB, TF card and obviously, Bluetooth. So that it can be connected to any device.
It should have a handy knob to adjust the volume of call or music.
Good FM Transmitters have the noise reduction technology and add a crisp in the music
The design of the FM Transmitter should please your aesthetic sense.
Best FM Transmitter for the Cars
Nulaxy KM18 Bluetooth Car FM Transmitter
Nulaxy is ranked as the top transmitter throughout the world due to its large calling button, noise reduction, a voltmeter, beautiful design, awake/sleep modes, screen display of music and calls, and multiple connectivity options i.e. AUX, TF card and Bluetooth)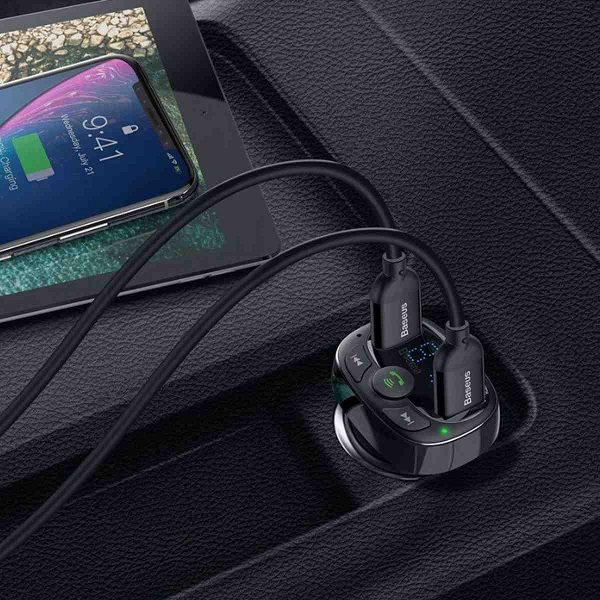 Just plug this aesthetically beautiful piece in your car's cigarette lighter jack and stream your favorite music. The only drawback is that few older versions drain your battery very speedily. So, must unplug when you turn your vehicles off.
VicTsing Bluetooth FM Transmitter
It has almost similar functions as of the Nulaxy. Simply insert this transmitter in the cigarette jack and enjoy the best music via USB, AUX, FT Card or Bluetooth. It produces a smooth sound and also has a voltmeter like the Nulaxy that ensure the safety of your car.
It also has a screen display of caller and playing music. The bendable design makes it a compatible choice for any type of car interior.
Aphaca Wireless Bluetooth FM Transmitter
With a simple design this modulator is compatible for almost all the latest devices. It has a crisp sound quality in addition to the easy face, Aphaca Wireless Bluetooth FM Transmitter has the smart features of car locator, dual USB slots, and CVC technology for best sound experience.
L-Design Radio Adapter Car Kit
This beautiful trim modulator converts your cigarette lighter jack to a mini stereo system. This FM Transmitter has multiple connectivity options i.e. USB, TF card, 3.5mm audio cable. Wherever you store your music, it has a connectivity mode for it. Additional options include voltmeter to show your battery voltage status, USB charging port, and single button hands-free calling.
All the above FM transmitters have the basic feature at their best and posses many additional qualities for the ultimate experience. Just pick the one which suits your aesthetic and goes fit with your devices and car interior.
Articles from the same category: